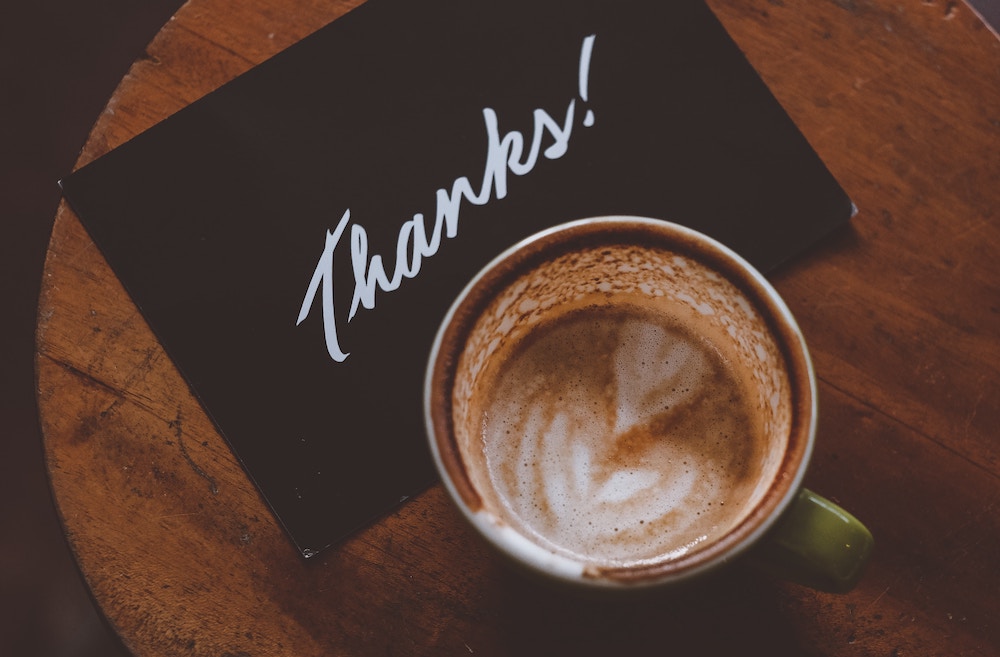 Taking the time to send personalized car sales thank you cards can be critical to future business.
Like most auto salespeople, you probably put a lot of time and effort into every single sale. You develop a relationship with each customer and help her feel comfortable about the major purchase she is about to make. It's your job — and you're good at it.
But what happens when the customer signs on the dotted line, you hand her the keys to her new ride, and she drives off your lot with a wave and a honk? Do you pat yourself on the back for a job well done and move on to the next customer?
If so, you are likely forgetting one critical step in the sales process: sending car sales thank you cards.
Thank you cards? Like the short notes your mom used to make you write to relatives every time they sent you checks for your birthday? How can thank you cards help?
Your customer could have gone to any number of dealerships to buy a new car — but she chose you. And although you were chosen, it's not a guarantee that the customer will ever come back to your dealership or recommend you to others. You need to tie that sale up with a nice bow and do something special to thank your customer, show her you appreciate her business, and let her know you're always available to help.
Get personal with your car sales thank you cards
Plenty of dealerships send out "thank you" e-mails after a customer buys a car. They are better than nothing, but if you want to stand out from your competitors, you need to take it one step further with handwritten, personalized notes that you actually mail to your customers. In today's modern world of e-mails, texts, and social media, handwritten notes are rare — so rare that your customer will certainly stop, smile, and feel amazed by how much effort you went to say thank you. It conveys true appreciation.
"They take minutes (or hours) to draft, each word carefully chosen with no 'undo' or 'autocorrect' to fall back on. Drafting one involves selecting stationery, paying for stamps, and visiting a mailbox," says Harvard Business Review. "They indicate investment, and that very costliness indicates value."
Isn't that exactly what you want your customer to think, too?
The simple act of sending a handwritten thank you note could result in positive online reviews, enthusiastic word-of-mouth referrals, and an ever-growing group of loyal customers.
What you should write in car sales thank you cards
If you're not the best with words, don't worry — your car sales thank you cards don't need to be the next great American novel. They should be short and sweet, but professional and personalized as well. It only takes a few sentences to make a big impact.
Here's an example template that you can tweak to suit your needs:
---
Dear [customer name],
Thank you for trusting me to help you with your recent car purchase. You were such a pleasure to work with and I hope you have been enjoying your [make/model of vehicle they purchased].
[Make this sentence about some personal fact that you learned about the customer during the sales process, for example, "What did your twins think about the new car when you brought it home? Did they love the screens on the back of the seats like you thought they would?"]
I appreciate your business — thank you for making my job so easy and for being such a great customer. If I can help you with anything else, or you'd like to have me set up your first maintenance appointment, please let me know.
Sincerely,
[Your name]
[Your phone number]
[Your e-mail address]
---
No matter what you write, your thank you note needs to convey appreciation, show the customer you were truly listening to her when she shared details about her life, and let her know you are always available to help her. Car sales thank you cards are small gestures that make a big impact — add them to your follow-up process, and you'll probably notice an impressive uptick in positive sentiment and customer loyalty.
Interested in an Affordable, Full-Featured Auto Dealer CRM?
Schedule an AutoRaptor Demo Now!